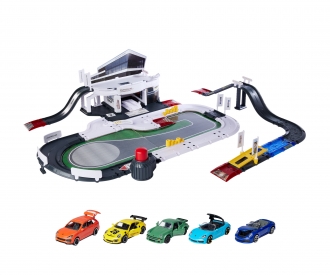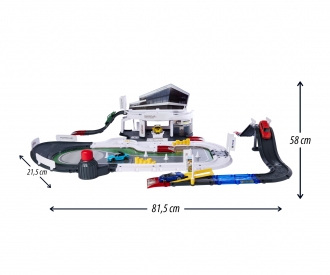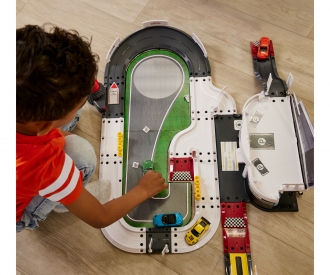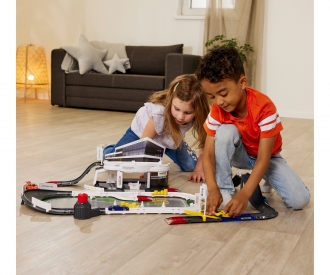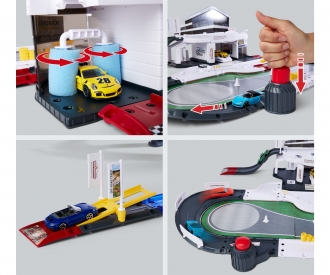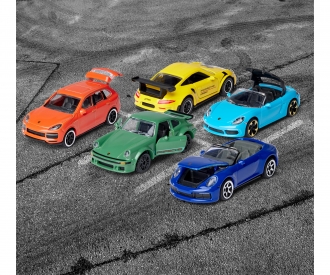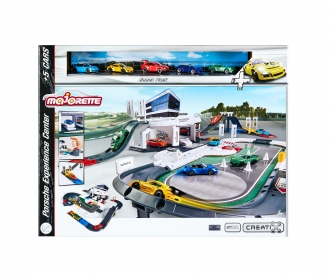 https://video.simba-dickie.com/embed/de/porscheexperiencecenter/?autoplay=1&quality=720p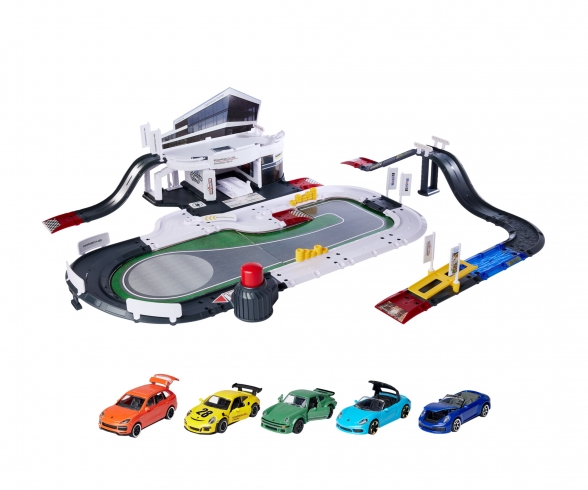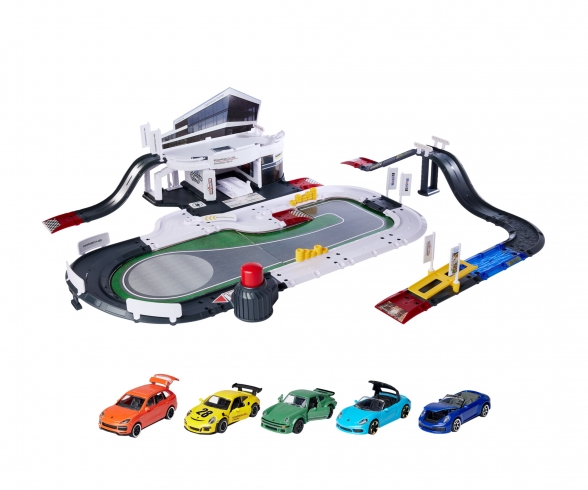 Porsche Experience Center + 5 vehicles
Article number: 212050029
Age recommendation: from 5 years
Quantity:
1
2
3
4
5
6
7
8
9
10
11
12
13
14
15
16
17
18
19
20
21
22
23
24
25
26
27
28
29
30
Delivery time 1-3 working days within Germany
"Majorette Creatix Porsche Experience Center + 5 vehicles: Your very own test track!
The Majorette Creatix Porsche Experience Center is modelled on a Porsche Experience Center and includes more than 60 parts. Fans of all ages can test their vehicles on challenging on-road and off-road courses. The building features a charging station for hybrid vehicles, a lifting platform for quick repairs and a Kärcher car wash system. On the first floor of the Experience Center there is a parking space for up to 4 vehicles. The on-road track – which features a launcher, drift bend and handling track – is the ideal place for test drivers to demonstrate their skills. The slalom and roundabout in the middle of the station also provide plenty of challenges. The toy set also has an off-road course to put SUV-models to the test. The course features a steep hill, a flight of stairs, a seesaw and a ditch. The set includes five Porsche vehicles so that you can start racing straight away! The Porsche 911 GT3 RS with the 'Experience' logo and the Porsche 911 Carrera S Cabriolet are exclusively available with this set. With such a wide range of features, it is guaranteed to provide hours of fun!

Warning! Not suitable for children under 3 years due to small parts. Choking hazard!
• Majorette Creatix Porsche Experience Center
• Officially licensed by Porsche
• Experience Center building with e-charging station, garage and Kärcher car wash system
• On-road course with launcher, drift bend, handling course, slalom and roundabout
• Off-road course with hill, staircase, cobblestones, seesaw and ditch
• Includes 5 die-cast toy cars with rolling wheels and suspension, 7.5 cm long
• Models: Porsche Cayenne Turbo S E-Hybrid, Porsche 934, Porsche 718 Boxster, and available exclusively in this set:
Porsche 911 GT3 RS Experience and Porsche 911 Carrera S Cabriolet
• Road pieces
• Can be combined with other Creatix sets
• More than 60 parts
• Dimensions: Center 70x60x22 cm, off-road course 60x33x10 cm (L/W/H)
• Recommended age: 5+ years

Frequently bought together
Frequently bought together