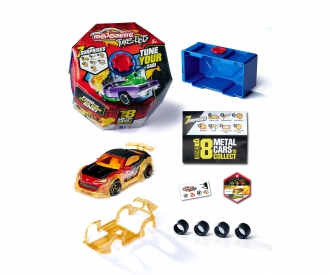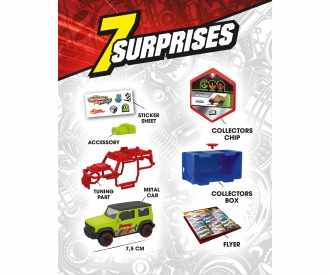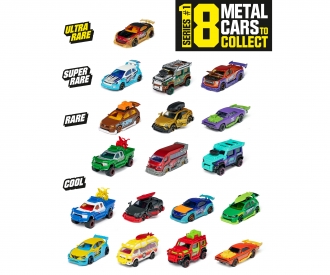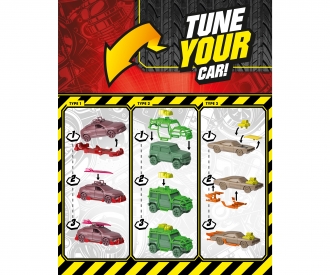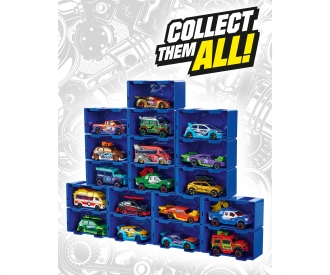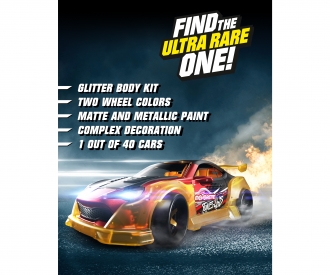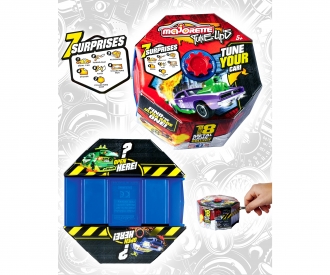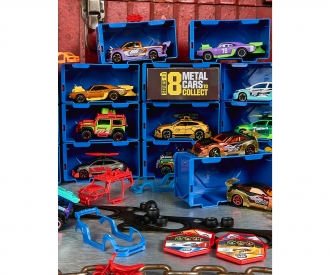 https://video.simba-dickie.com/embed/de/majorettetuneups-ultrarare-toyotagt86/?autoplay=1&quality=720p
https://video.simba-dickie.com/embed/de/majorettetuneups-series1-tvspot-poweredbygrip/?autoplay=1&quality=720p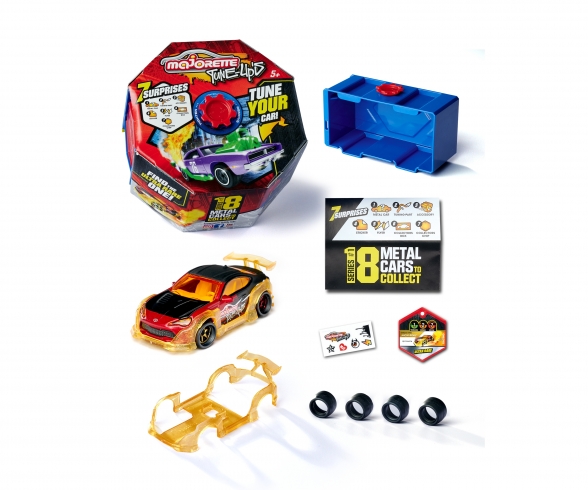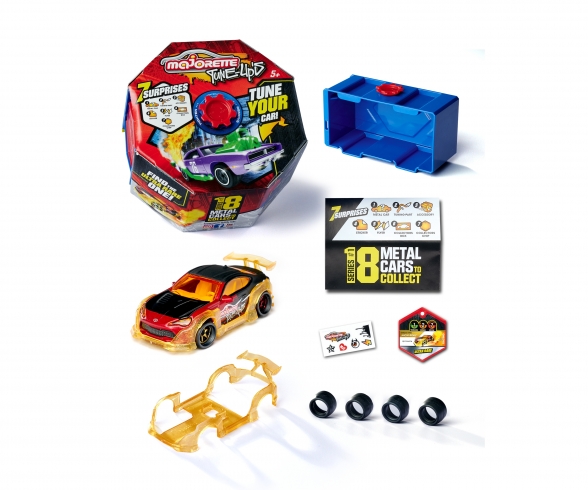 Tune Up's x20 without Display
Article number: 212051002
Age recommendation: from 5 years
Attention! Random selection in stock - no model and color selection possible
"Majorette Tune Ups - the ultimate tune-ups for your toy car collection! Large spoilers, stunning body kits, wide tyres and colourful
stickers – each box contains 7 surprises for young car fans. The range features a total of 18 models in different designs, including
the Lamborghini Urus, VW Golf, Toyota GT86, Renault Megane R.S., Toyota Hiace, Suzuki Jimny and Ford F-150 Raptor. It also features
the ultra-rare Toyota GT86 with a premium matte/chrome paintwork, glitter body kit, wide tyres and rims in two colours. The set comes
with a sticker sheet and exclusive components that allow you to customise your model car collection with your own unique designs.
There is also a stackable storage box for putting your tuned-up creations on display. Whether for passionate model car collectors or
young fans, these realistic models make the perfect gift for car fans aged 5 and above, and are guaranteed to provide an memorable
unboxing and tuning experience.
• Majorette Tune Ups Series 1
• Die-cast vehicle with rotating wheels and suspension for tuning and
collecting
• Each box includes seven surprises: 1x secret vehicle, 2x tuning parts, 1x collector's box, 1x collector's chip, 1x
collector's flyer, 1x sticker sheet with car stickers
• Choose from 18 different models
• 1x Ultra-rare vehicle
• Model selection:
Lamborghini Urus, VW Golf GTI, Toyota G86, Renault Megane R.S., Toyota Hiace, Suzuki Jimny, Ford F-150 Raptor
• Long lifespan thanks
to premium metal chassis
• Length: 7.5 cm
• Material: Metal/plastic
• Recommended age: 5+ years
"


Warning! Not suitable for children under 3 years due to small parts. Choking hazard!
Frequently bought together
Frequently bought together