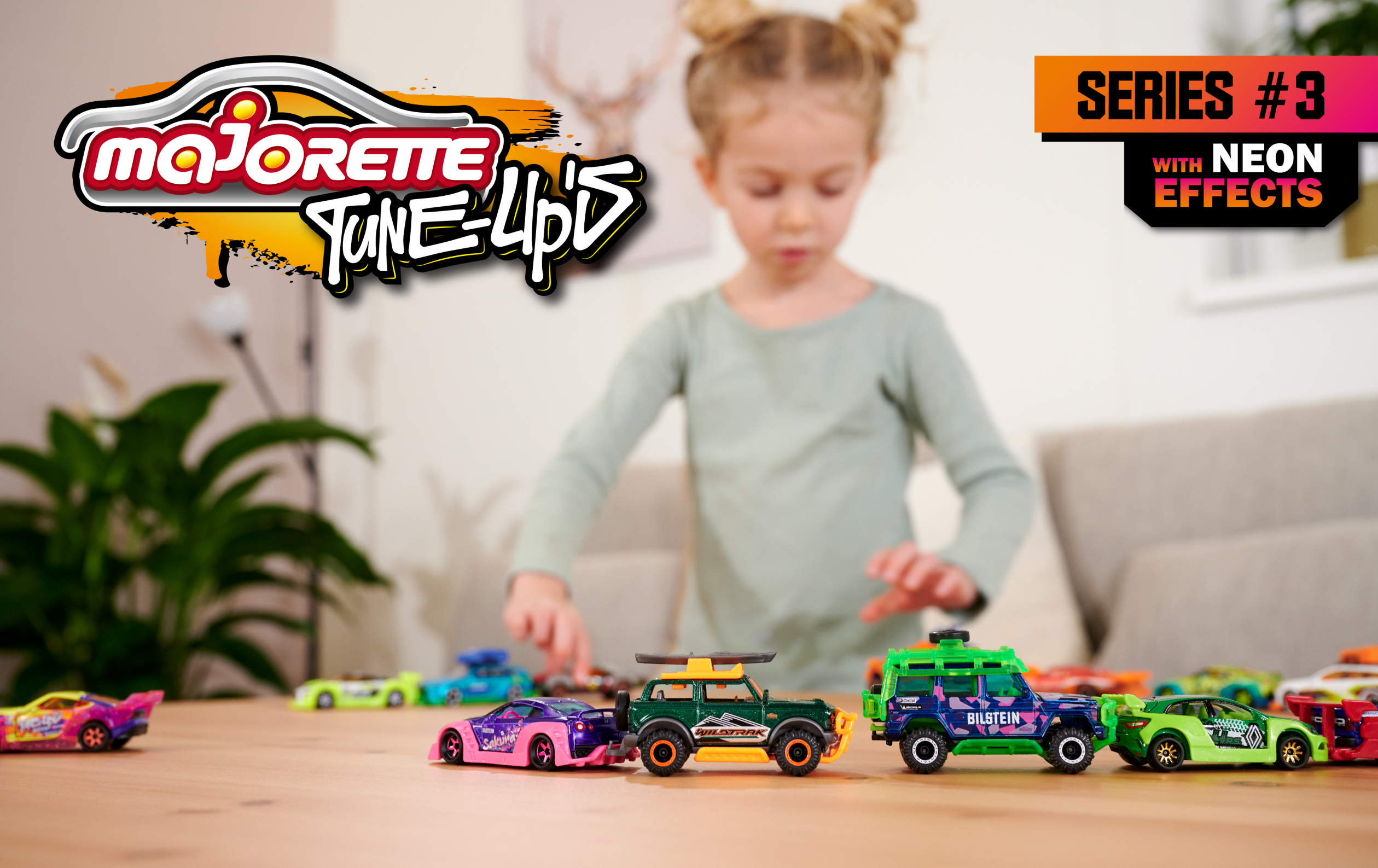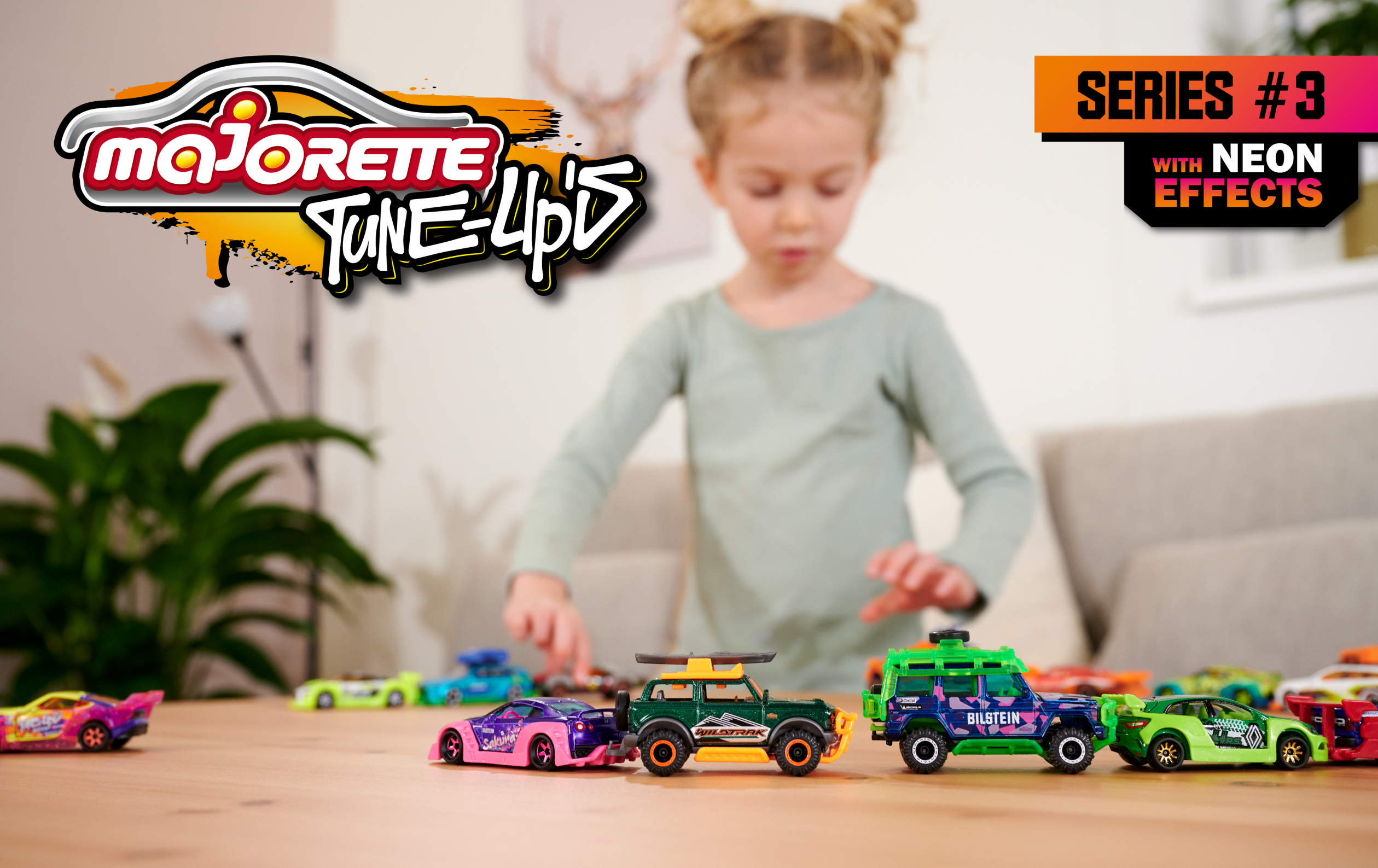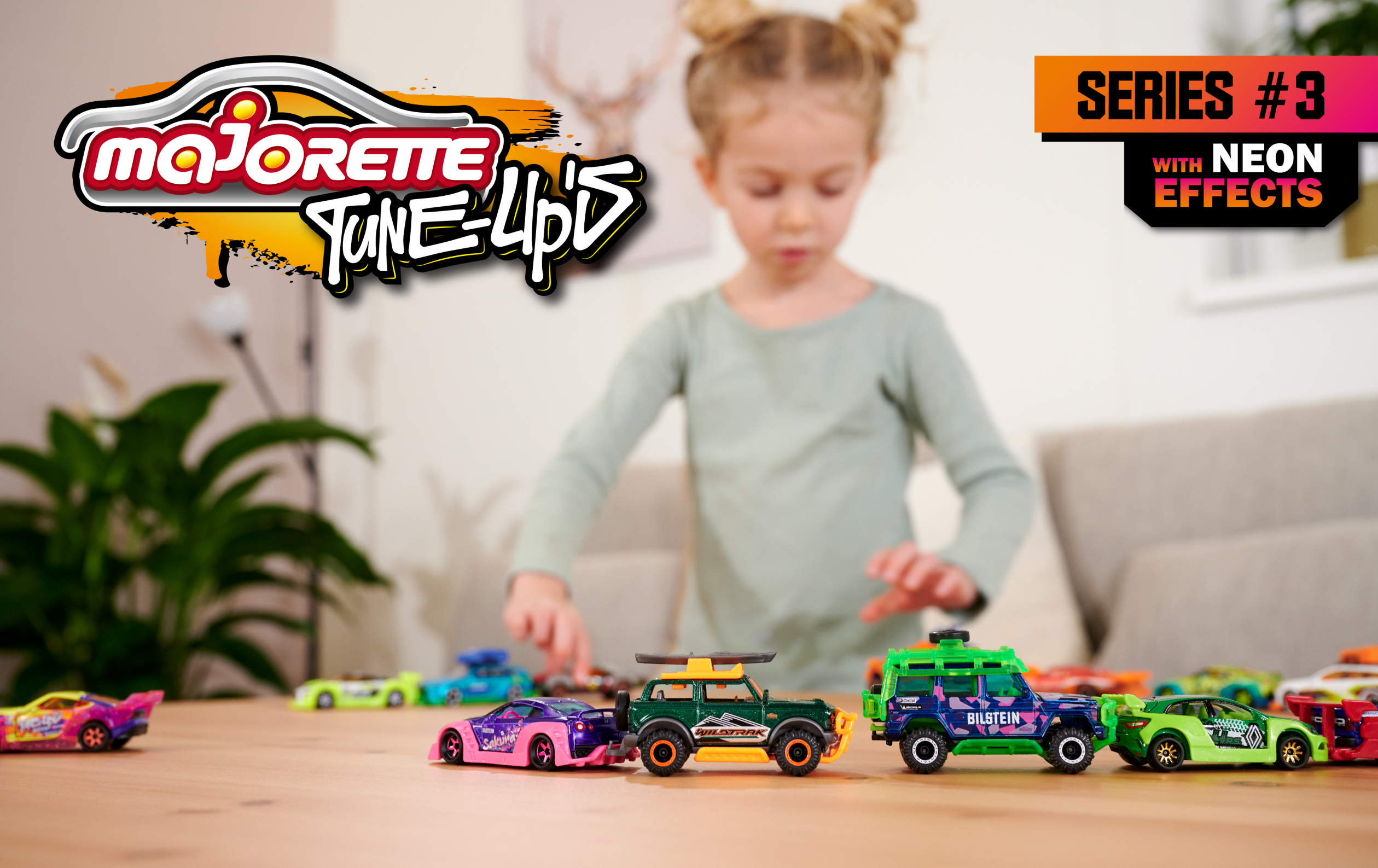 25.04.2023
Majorette Tune Up's Series 3 – available now!
Original licenses and 18 great toy cars are only available with the Majorette Tune Up's Series 3! We have them all: Audi, Dodge, Ford, Nissan, Renault, Toyota, Volkswagen and Volvo! Now also with the powerful Mercedes-Benz G Class in two different versions. Powered by "GRIP - Das Motorsportmagazin", the Tune Up's come onto the market as different sets, with bright neon paintwork and exciting tuning parts. There is extra good collector's fun for small and large children. Find the rarest vehicle of the 18 new Tune Up's!
8 x fast vehicles
6 x RARE vehicles
3 x SUPER RARE vehicles
1 x ULTRA RARE model Nissan Z in crazy neon look

-> All vehicles have a body, freewheel, partially opening parts - and of course hot tuning parts & neon effects!
You can find the Majorette Tune Up's 3 as a single box, in a set of 4 and in the new 20 Surprises Pack. More tuning is not possible! The series is now available in stores and in our Majorette Onlineshop and has many specials waiting for children, for collectors, for everyone.
The new Majorette Tune Up's Series 3 – order now in the shop.
Back